Professional OPT SHR IPL Laser Fast Hair Removal Machine Nd Yag Laser Tattoo Removal Elight Skin Rejuvenation
3 technologies: OPT SHR + Elight + Nd Yag Laser For Hair Removal And Tattoo Removal Skin Rejuvenation Machine
Working theory
SHR technology
The effective depth penetration of 640nm-1200nm professional wavelength of hair removal can reach to papilla, and continuously shines to ensure the target tissues produce sufficient heat that makes hair follicles and stem cells around them lose activity until hair follicles atrophy and hairs stop growing; latest single pulse technique and sapphire contacting operation head making operation and cooling work simultaneously,not only have a good long-term effect in hair removal, but also protect normal skin tissues from harm and make customers feel more comfortable during the operation.
ND YAG technology - on the basis of the theory that immediate and high-energy laser emission can efficiently crushes the pigment of diseased tissues, YAG makes irradiated pigment particles absorb power and swell to crack. Part of them splitting into more tiny nibs are excreted, and part of them are swallowed by body macrophage and excreted through lymphatic system, by which pigments are eliminated. Because normal tissue does not absorb the laser with fixed wavelength, thus the integrity of the cell framework is maintained without conditions that invoke scars form.
Application
SHR application:
1. Therapy acne
2. Reduction of pigmented lesions
3. Skin rejuvenation
4. Permanent hair removal
5. Wrinkle removal


ND YAG Laser application:
1. 1064nm Wavelength: Remove black and dark blue tattoo pigments, such as tattoos, eyebrows, dark color around the eyes, freckle, age spot etc.
2. 532nm Wavelength: Remove red and brown tattoos and red mark.
3.1320nm: Black Doll Treatment

Scope of treatment
Skin treatment: Skin tightening, skin lift, shrink pores.
Hair removal: remove unwanted hair.
Pigmented lesion treatments: Spotted skin, skin patches, capillary dilation, skin redness, vascular, spider veins.
Forehead: wrinkles removal.
Neck: improvement in wrinkles, improve double chin.
Face: chin lift, fact lift, face rejuvenation, wrinkles reduction, fine lines.
Tattoo: mole, pigment removal, tattoo removal, eyebrow tattoo removal.
Parameters
Technology

3 Technologies OPT SHR + Elight + Nd Yag Laser

Handles

2

Total Power

2500w

Display Screen

8.0 inch color touch screen

Cooling system

Water cooling + semiconductor refrigeration, air cooling

OPT SHR

Energy

1-50J/cm2

Illuminance Area

10*40mm

Power Source

Pure Sapphire

Shots

300,000shots

ND Yag

Laser Wavelength

3 Probes 1064nm/532nm/1320nm

Shots

5,000,000 shots
Machine Photos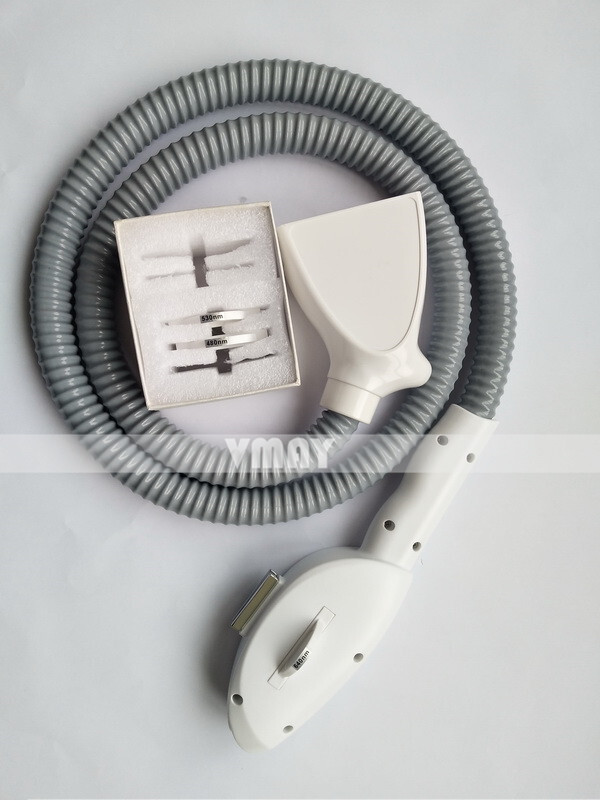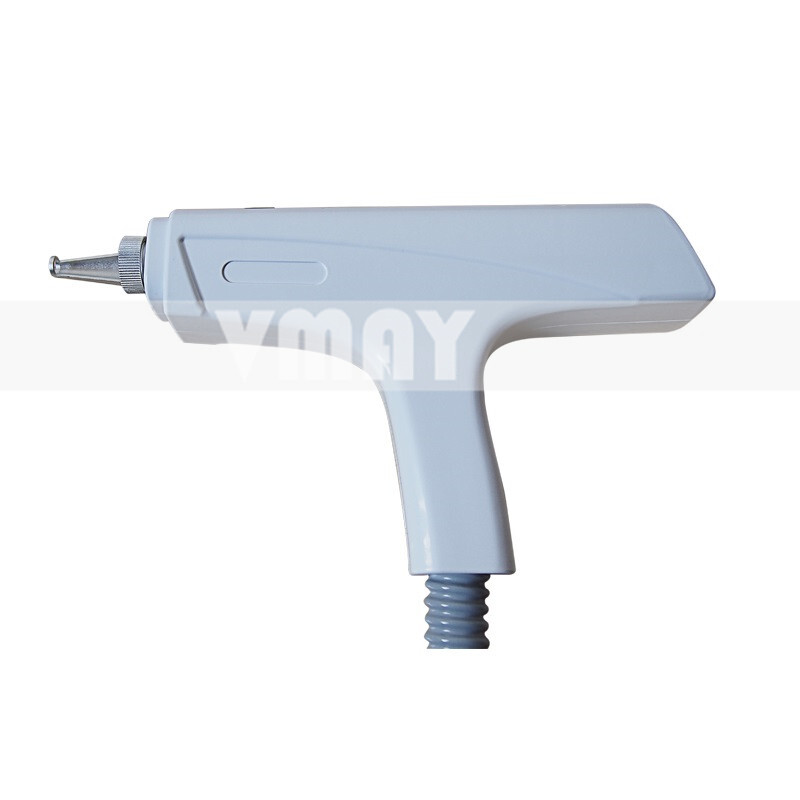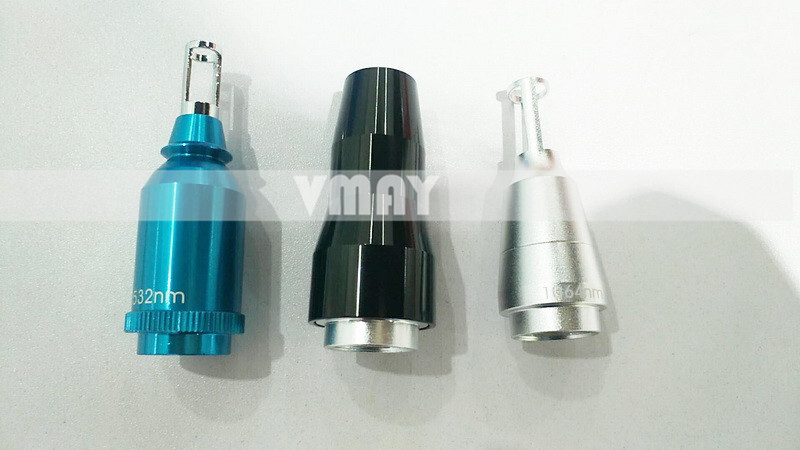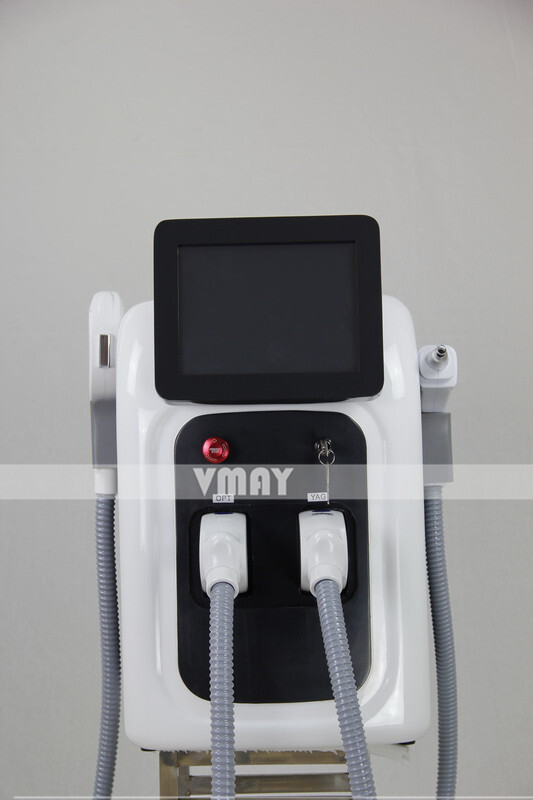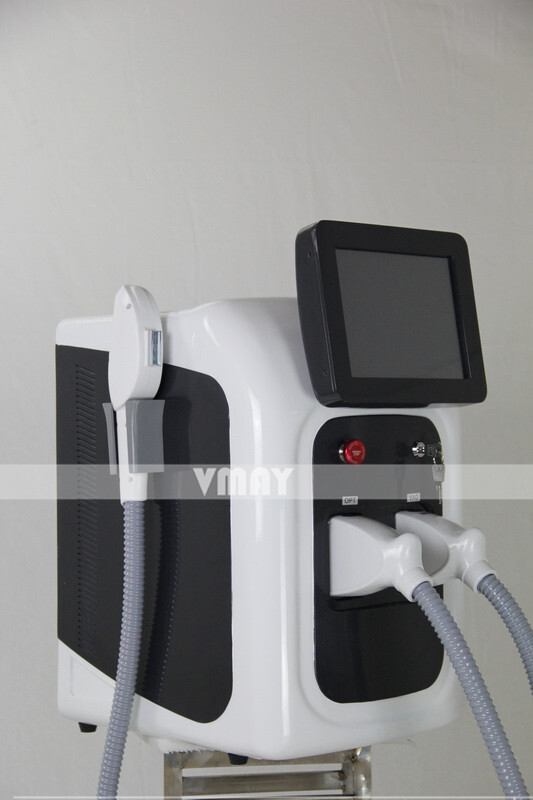 Tags: wholesale opt shr ipl laser fast hair removal machine, wholesale nd yag laser tattoo removal elight, opt shr ipl laser fast hair removal machine, nd yag laser tattoo removal elight,wholesale derma pen derma stamp
If you want to know more products, we have: wholesale fat liposuction machine , wholesale 6in1 lipolaser slimming machine , wholesale vacuum cavitation body slimming machine
SHR Lamp longevity:

300,000 shots
Product name:

3 IN 1 Multifunction Beauty System
Display:

8.0 inches touch screen
Handles:

OPT SHR+Ndyag Laser
Technology:

OPT SHR+Elight+Ndyag Laser
Ndyag Laser Probes:

532nm&1064nm&1320nm
Nd Yag Laser Lamp Shot:

5,000,000 shots
Power:

2500w


Your cart is currently empty.