Two Handles Cryolipolysis Slimming Machine With Cavitation RF Lipo Laser
Two Handles Cryolipolysis Slimming Machine With Cavitation RF Lipo Laser

Cryolipolysis theory
Triglyceride in fats will be converted into solid in particular low temperatures.It uses advanced cooling technology to selectively target fat bulges and eliminate fat cells through a gradual process that does not harm the surrounding tissues,reduce unwanted fat, when fat cells are exposed to precise cooling, they trigger a process of natural removal that gradually reduces the thickness of the fat layer. And the fat cells in the treated area are gently eliminated through the body's normal metabolism process, to eliminate unwanted fat.
40KHz cavitation slimming
Results are visible after the first treatment.
Belly, hips, thighs, buttocks, knees, and upper arm shaping without surgery and scars.
Non-invasive, painless, safe, and quick alternative to liposuction.
Precise removal of sectional fat layers without long term recovery
Multipolar RF
The heat produced in the tissue by the passage of the 5mhz RF is an excellent alternative to obtain non invasive reaffirmation of flabby and aged skin.
The controlled heating generated at this frequency reaches a superficial cuteanous temperature between 38-42C,capable of stimulating the existing dermic collagen and producing a transition process in the denominated collagen contraction.
These reactions are use to give more firmness and quality to the skin.The result is a smoother skin and an evident reduction of wrinkles and flaccidity , as well as the "orange skin" very characteristic of the cellulite
650nm Diode Lipo Laser

LLLT(Low Level Laser Therapy) is completely noninvasive, safe, have no side effect for fat loss, it emit low level laser energy and penetrates into skin surface and stimulates the fat cell membranes, changing their permeability, the fat cells reduce their overall size and intracellular fat is released then the fatty trigly cerides flow out of the disrupted cell membranes and into the interstitial space, where they gradually pass through the body's natural metabolic functions with no harmful physiological effects, this process is resulting in inch loss of patients.
Competitive advantages
The latest fully functional system:double cryo handles can working at the same time
Wonderful cooling system can continuously working more than 8 -10 hours.
Easy to operation and maintain;
Comfortable, painless, woundless during the treatment;
Easy operation, easy study;
Non- exhaustion, low cost investment and quick high returns
Applications
1. Body slimming and cellulite removal
2. Non-invasive way to eliminate fat in waist, back and cellulite selectivity
3. Portable slimming machine
Working handles
1. Touch screen Cryo head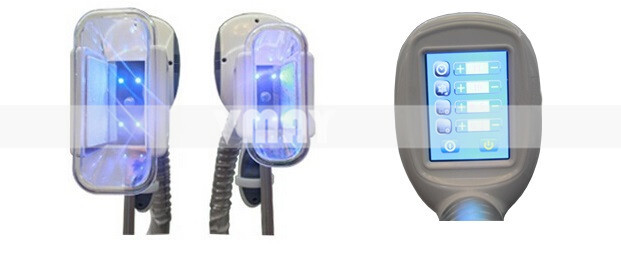 2. 40K strong sound wave head
3. Multipolar RF body head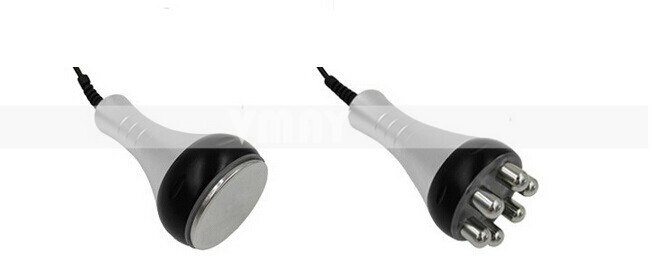 4. 6pcs lipo laser

Machine photos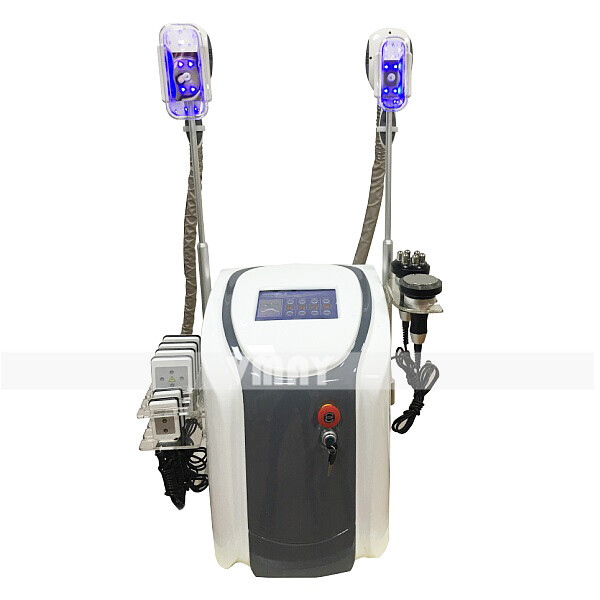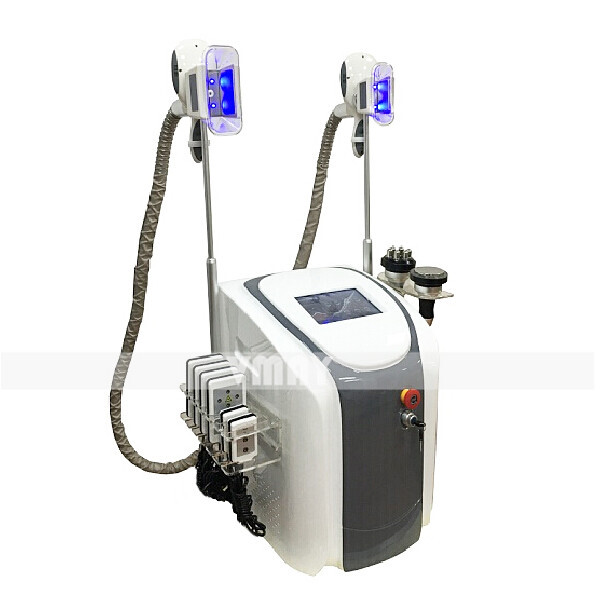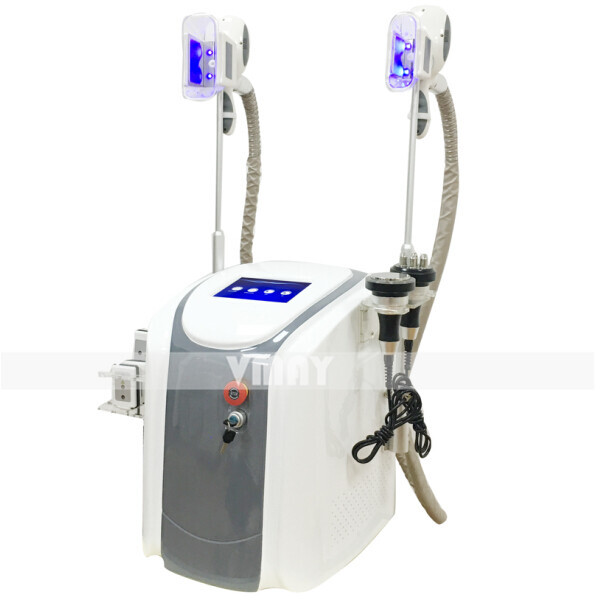 Vacuum pressure:

0-90Kpa
Screen:

Touch screen
Lowest freezing temperature:

-10°C
Cooling liquid:

pure water
Cavitation:

40Khz
RF:

5MHz
Lipolaser:

650nm


Your cart is currently empty.