Professional Air Pressure Pressotherapy Lymphatic Drainage Body Slimming Presoterapia Detoxing Machine For Whole Body Massage
air pressure pressotherapy lymphatic drainage machine with 24 air bags for body massage

What is the pressotherapy lymphatic drainage machine?
Pressotherapy is a relaxing and invigorating compression therapy system,designed to help win the battle against cellulite and body aging.It consists of a pump which supplies air to garments worn over the areas of the body to be treated. The pump fills air cells within the garments in a special sequence,alternating waves of compression with brief periods of pause and refill.A state of the art lymphatic drainage massage system providing clients with spectacular results in a short time.
It is used by aesthetic professionals in salons, clinics, and spas. It markedly helps to treat cellulite and with body forming.It is also a necessary tool in studios where cavitation, cryolipo or RF treatments are operated.Operation at pressures from 20 to 360mmHg, and offers a wide range of different massage cycles
Applications
Plastic surgery - pre/post liposuction (edema reduction, recovery)
Aesthetic salons- cellulite treatments, adjunctive treatment for vacuum roller (vacuomobilization) massage.
Spa/home use - cellulite treatments, massage and relaxation

1.stimulates collagen strings in deeper levels of skin
2.increases the lymphatic flow
3.supports the metabolism of skin cells
4.lowers the effects of cellulite
5.reduces the volume of massaged parts
6.increases the skin elasticity
7.helps to increase the effects of cavitation and RF treatments
8.helps to reduce weight if used periodically
How does pressotherapy affect your body
Circulatory system
The massage will enhance blood circulation by gently applying unidirectional peristaltic pressure on peripheral veins.Blood circulation improved, the elimination of toxins is facilitated and more fresh oxygen reaches skin cells.
Digestive system
It will compress and massage the abdomen. The result is relaxation of the abdominal muscles and at the same time a healthy stimulation of the bowel movements and more efficient evacuation of poisonous content.
Lymphatic system
Lymphatic flow is enhanced. Lymph flow is improved, both in the peripheral and deep lymph nets.The results are the evacuation of metabolic residuals from the interstitial spaces. The immunological system is benefited as well.
Muscles
It massages the muscles. The peristaltic movement relaxes the muscle, drains it from excessive liquids that are a product of the muscle effort, thus calming muscles spasms.
Skin
The massage will allow open flow of freshly oxygenated blood to the skin layers. Skin will look better, feel better, will regain its tone and will be firmer – visually and physically. If treatments are performed regularly, cellulite will be prevented and even eliminated.
Specification
| | |
| --- | --- |
| Voltage | AC110V±10%/60Hz AC220V±10%/50Hz |
| Max Power Consumption | 200W |
| Air Pressure | 20~360 mmHg |
| Treatment time | 60-120 minutes |
| Machine packaging size | 54*40*40cm |
Pressotherapy massage programs
1.from back to feet ( each air bag inflating 9s)
2.from feet to back ( each air bag inflating 9s)
3.from back to feet,then to back,the circulation ( each air bag inflating 9s)
4.all 24 air bags working 80s at same time,then deflate 12s
Eyes/ head massage function:Mix massage with pressotherapy+heating+vibration.
1.Brain care
It stimulate the blood circulation of the eyes through massaging to bright the eyes,remove the eye fatigue and intensity of effectively alleviating the headache and avoiding the insomnia with restraining the nerve deteriorating.
2.Eye care
Through the unique vibration range and frequency to effectively stimulate the eye elements,strengthen the cells activities to accelerate blood circulation and drag away the eye tight and fatigue to improve eye sight and protect from near sight.
3. Beauty Function
Dispel Eye bags,dark circles with remove the fish wrinkles and strength the elastic skin.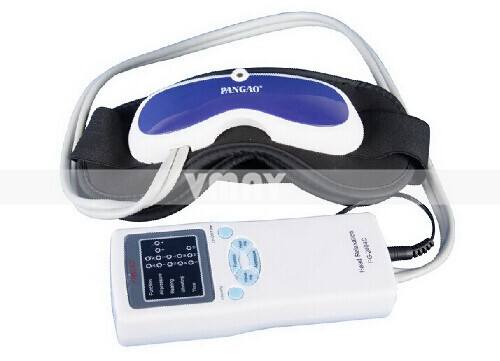 Pressotherapy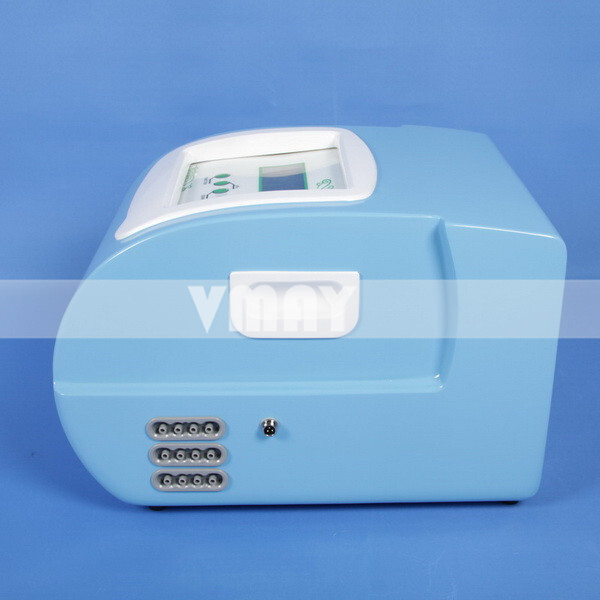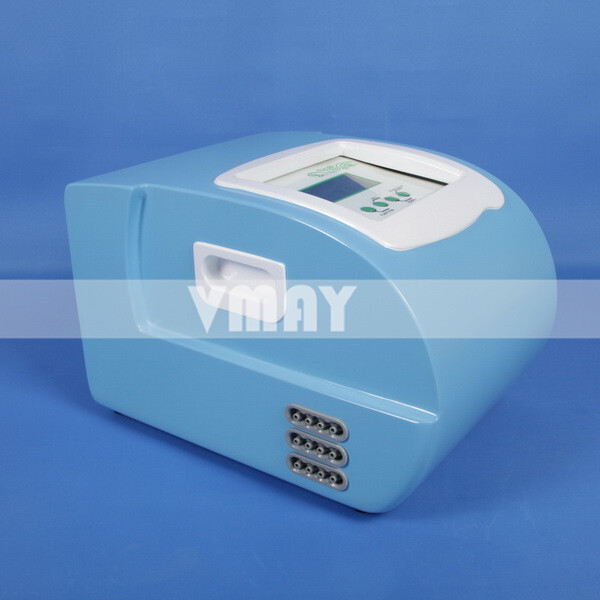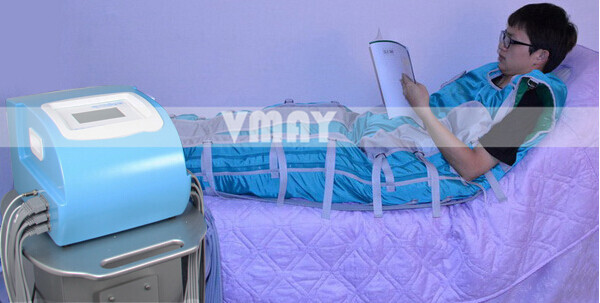 Output Voltage:

AC110V±10%/60Hz AC220V±10%/50Hz
Air bags:

24 pcs
Max.treatment time:

60-120 minutes
Display:

LCD Screen
Air Pressure:

20~360 MMHG
Massage mode:

4 modes
Garment material:

water proof
Eyes massage:

Yes


Your cart is currently empty.